Support for Early Years settings in Yorkshire and The Humber
St Edmund's Early Years Stronger Practice Hub is one of a number of Stronger Practice Hubs designated by the Department for Education (DfE) across England. Our main aim is to help pre-Reception Early Years settings adopt evidence-based practice improvements to address key Covid recovery issues, and build trusted networks for sharing effective practice. We will do this by:
Establishing local networks of settings to share knowledge and effective practice.
Proactively sharing information and advice on evidence-based approaches, for example, through newsletters, blogs, events and social media.
Acting as a point of contact for bespoke advice, and signposting to other funded support.
Working with the Education Endowment Foundation to select evidence-based programmes to fund and make available to settings
Join our hub to get events and opportunities straight to your inbox.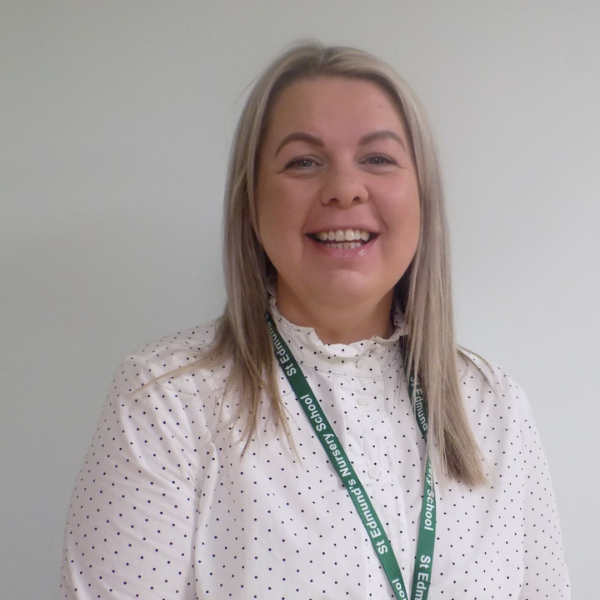 Talk to Amanda
Not sure whether an offer is right for you or a staff member? Have you identified a need in your setting that you would like to discuss? Facing a challenge and don't know where to look for support?
You can request a call back from Amanda, where you will receive guidance, advice and where relevant, be signposted to funded opportunities developed to enhance your practice. To book a call with Amanda to talk it through, email sph@stedmundsbradford.org.uk to arrange a time that is convenient for you.
Specialist Learning Networks
Our Specialist Learning Networks provide the opportunity to meet other professionals with a shared interest in a specific area of learning, build professional relationships and participate in professional discussions, gain access to valuable resources, share ideas and learn about the latest trends and CPD opportunities.
They are delivered in a variety of ways at a variety of times, including face-to-face or virtual sessions. Some will have inspiring guest speakers, while others will have focused discussions.
Social Communication and Regulation
'Face watching' expert Keena Cummins will bring together Early Years educators from across the sector who recognise the importance of improving the communication and language skills of the children we care for.
Visitor Sessions
Our Visitor Sessions provide an opportunity for you to spend time at another setting where you will:
Meet with other early years educators, share ideas and be inspired by the environment and one another
Take a tour and find out more about the ways others work and how they use resources and spaces inside and outside
Ask questions and engage in professional discussions to develop your practice
Choose from a range of settings (Special School / Childminder / PVI / Nursery School / Academy School Foundation Stage) and a range of days and times - we hope we have provided something to suit everyone.
Webinars
Our webinars are designed to provide an opportunity to explore a topic, highlighted through our needs analysis, in depth. Delivered by, or in partnership with, the St Edmunds Stronger Practice Hub team, these sessions will include space to discuss and reflect on learning throughout. They will be available to re-watch, share at staff meetings, and we encourage you to use the opportunities given during the recording to pause and reflect with your team.
Upcoming Webinars
There are no upcoming events.
PAST WEBINAR RECORDINGS
This webinar was delivered on 14 August 2023, by Andrea Layzell, National Lead of 50 Things to Do Before You're Five. This groundbreaking parental engagement initiative has been rolled out in all five local authorities in West Yorkshire and in many more places across the British Isles.
This webinar was delivered on 28 June, 2023, by Sian Hudson, Executive Headteacher of St Edmund's Nursery School, and Keena Cummins, a social communication, regulation and 'face watching' expert.
Upcoming Events
There are no upcoming events.
Evidence Informed Professional Development Programmes
EARLY YEARS EDUCATION RECOVERY
Comprehensive support for settings and practitioners to help them address the impact of the COVID-19 pandemic on the youngest and most disadvantaged children.
TWiTCH
TWiTCH is a professional development programme, developed by Sheffield Hallam University to promote high quality adult-child interactions in early years settings.
View more Evidence Informed Professional Development Programmes
sph@stedmundsbradford.org.uk
01274 494898
Early Years Stronger Practice Hub, St Edmunds Nursery School and Children's Centre, Washington St, Bradford, BD8 9QW
LATEST NEWS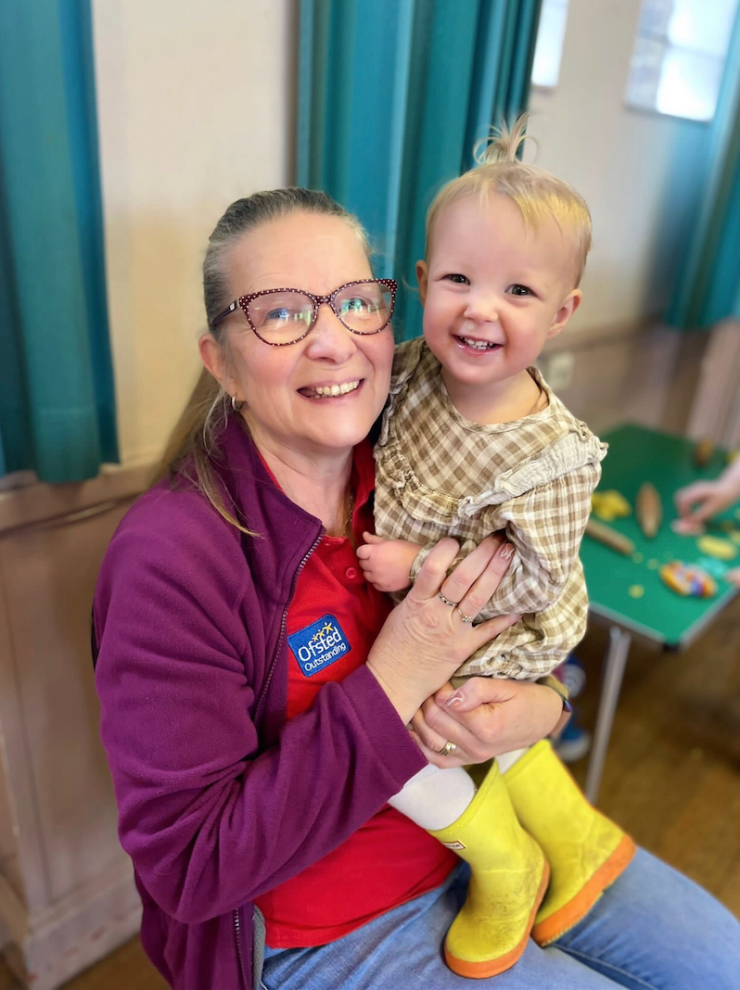 AUNTY ANN: 40 YEARS OF CHILDMINDING
Oct 27, 2023, 9:00 AM
This year marks Aunty Ann's 40th year of being a registered childminder. She recounts how she came to find her career and her journey since.