PRIMARY (SCITT and SCHOOL DIRECT)

Make a difference: train to teach
We aim to train the next generation of outstanding Bradford primary school teachers. Our schools are committed to providing the highest standard of education for young people in the Bradford District. We are keen to recruit trainee teachers who share the same commitment and a real passion for working with younger children. If you share our vision for education, we want to hear from you. We will provide training of the highest quality, delivered by inspiring practitioners in a diverse and stimulating range of schools and settings.
We deliver a bespoke training package which will make the most of your knowledge and skills. After a year's successful training, you will be recommended for Qualified Teacher Status (QTS). As an SCITT, we are committed to helping you develop professionally, well beyond your training and Newly Qualified Teacher year, by means of an extensive programme of Continuing Professional Development opportunities, including the opportunity to complete a full master's degree.
The SCITT training programme is delivered in many great schools throughout the Bradford area. You will be training by listening to and observing inspiring practitioners. What's more, you'll get the opportunity to practise your skills in a safe and supportive classroom environment.
Post Graduate Certificate in Education
Details of the PGCE can be found here.
Training places
For a September 2020 start, we will be offering places for both the 3 to 7 and 5 to 11 age phases, through both school funded (salaried) and fee funded (un-salaried and SCITT) routes.
What minimum qualifications do I need to train as a primary teacher?
GCSE grade C/4 or above in English, maths and science.
2.2 Honours degree or above in any subject.
GCSE Mathematics, English and Science Equivalency Tests
The SCITT is a test centre for English, maths and combined science equivalency testing from Educate Teacher Training. You can find more details about this via the link: https://www.educate-group.co.uk/teacher-training/ongoing-career-support/
Terms and Conditions: http://www.educate-group.co.uk/teacher-training/wp-content/uploads/2016/10/ET3-Terms-and-Conditions.pdf
The cost of each test sat at an approved local setting is £154 (including VAT). Fees are payable, in full, upon booking. Bradford Birth to 19 SCITT will then charge a £25 admin fee on top of this to invigilate the test.
We also accept the following science equivalents:
OCR National Level 2 Science
BTEC National Level 2 Science, Applied Science or Medical Science
If you need any further details please contact us.
Which route - Salaried, unsalaried and SCITT training or Teaching Apprenticeship?
Salaried route:
(Schools wishing to financially support a student click here)
Salaries are funded by the employing school and so trainees can only be offered salaried positions where schools have agreed to fund a place
You satisfy the minimum qualification requirements.
You will typically be paid £16,626 and be employed by your school. At the end of the year you will be recommended for QTS and have the option to study for the PGCE (funded by the trainee or school).
Unsalaried and SCITT route:
You satisfy the minimum qualification requirements.
You will pay a fee of £9,250 to train for QTS and PGCE courses.
You may wish to apply for tuition fee and maintenance loans, if needed, through Student Finance England. Further detials are available here.
You will study for the PGCE qualification at master's level.
At the end of the year you will be recommended for QTS.
You are now ready to APPLY, click here
Contact details
Katie Waring

Head of Initial Teacher Training.
Email: katie.waring@bradfordbirthto19.org
Telephone: 01274 494898
St Edmund's Nursery School and Children's Centre,
Washington Street,
Girlington,
Bradford BD8 9QW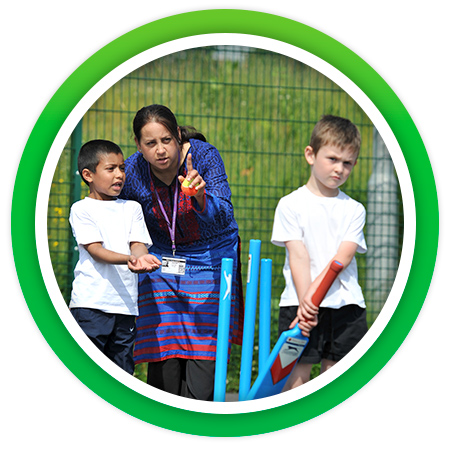 BRADFORD FOR TEACHING
Get Further detials about teaching in Bradford on this new website:
http://www.bradfordteaching.org/
View these videos, at the link below that include the SCITT alumni:
Callum Power
Waheeda Parveen
Jaleel Ahmed
Lucy Keefe
Primary Course Codes

click here for a prinatable version

Course
UCAS Code
Provider

Primary SCITT (Foundation and KS1)

2MHH
BBt19 SCITT (259)
Primary SCITT (KS1 and KS2)
2MHJ

Schools Direct Primary Salaried

2MHM

St Edmund's (1EN)

Schools Direct Primary 3-7 Unsalaried

Schools Direct Primary 5-11 Unsalaried

3BFB

3BFC

St John`s CE Primary School

Schools Direct Primary 5-11 Unsalaried

Schools Direct Primary 3-7 Unsalaried

3BF8

3BF9

Parkwood Primary School (2HH)

Schools Direct Primary 3-7 Unsalaried

Schools Direct Primary 5-11 Unsalaried

G911

G922

Dixons (1EP)